– Range of Cold In-Place Recycling (CIR) Treatments
– Foamed Asphalt Recycling
– Paver Laid
– Forward Moving, Single Pass Train
– Superior Performance
– Environmentally Sustainable
– Recycles and Improves Existing Materials
– Lower Cost Solution
Superior Performance and Design
Technically high performing and pavement improvements are based on geotechnical engineering principles
Quality supported by recent Austroads research projects TT2046 and TT1825
3 times less rutting and slower rate of deformation than conventional asphalt pavements
Outstanding resilience to high pavement temperatures up to 60⁰C
Strength modulus in the field continues to increase over time and field results shown to outperform laboratory results and design life expectations
Innovative Construction and Value for Money
Paver laid foamed asphalt recycled material
Single pass of construction train
Forward moving without reversing
Controlled levels with 80% initial compaction
Variable recycling widths of 3.2m, 3.5m and 3.8m in addition to paving widths up to 5m
Unparalleled production rates
Low cost solution with considerable savings (up to 30-50% compared with conventional asphalt)
Allows funds to be spread more effectively
Operations assisted by Trimble Universal Total Station (UTS) technology for accurate and automatic level control
Environmental Sustainability
Quantitative studies undertaken to measure environmental benefits
New and improved pavement is made by reusing 100% of the existing pavement
Stops the waste of valuable construction materials going to landfill by over 80%
Reduces greenhouse gas emissions by over 50%
Prevents hundreds of heavy truck movements on local roads
Able to be recycled again, leading to longer term benefits
Pavement Recyclers are making road maintenance more sustainable.
Pavement Recyclers specialises in providing sustainable road rehabilitation solutions through a completely new and innovative process of recycling and improving 100% of the existing road materials. Pavement Recyclers are committed to assisting our clients make the most of valuable existing resources, prevent the disposal of material to landfill, and reducing the carbon footprint when carrying out improvements to the road network.
Supported by its parent company and the 100% Australian-owned, leader and industry innovator in pavement rehabilitation since 1984 – Stabilised Pavements of Australia – Pavement Recyclers offers solutions that are based on extensive engineering expertise, in-depth pavement designs and applications, technology and systems that ensure the highest standards of quality, occupational health, safety and environmental management.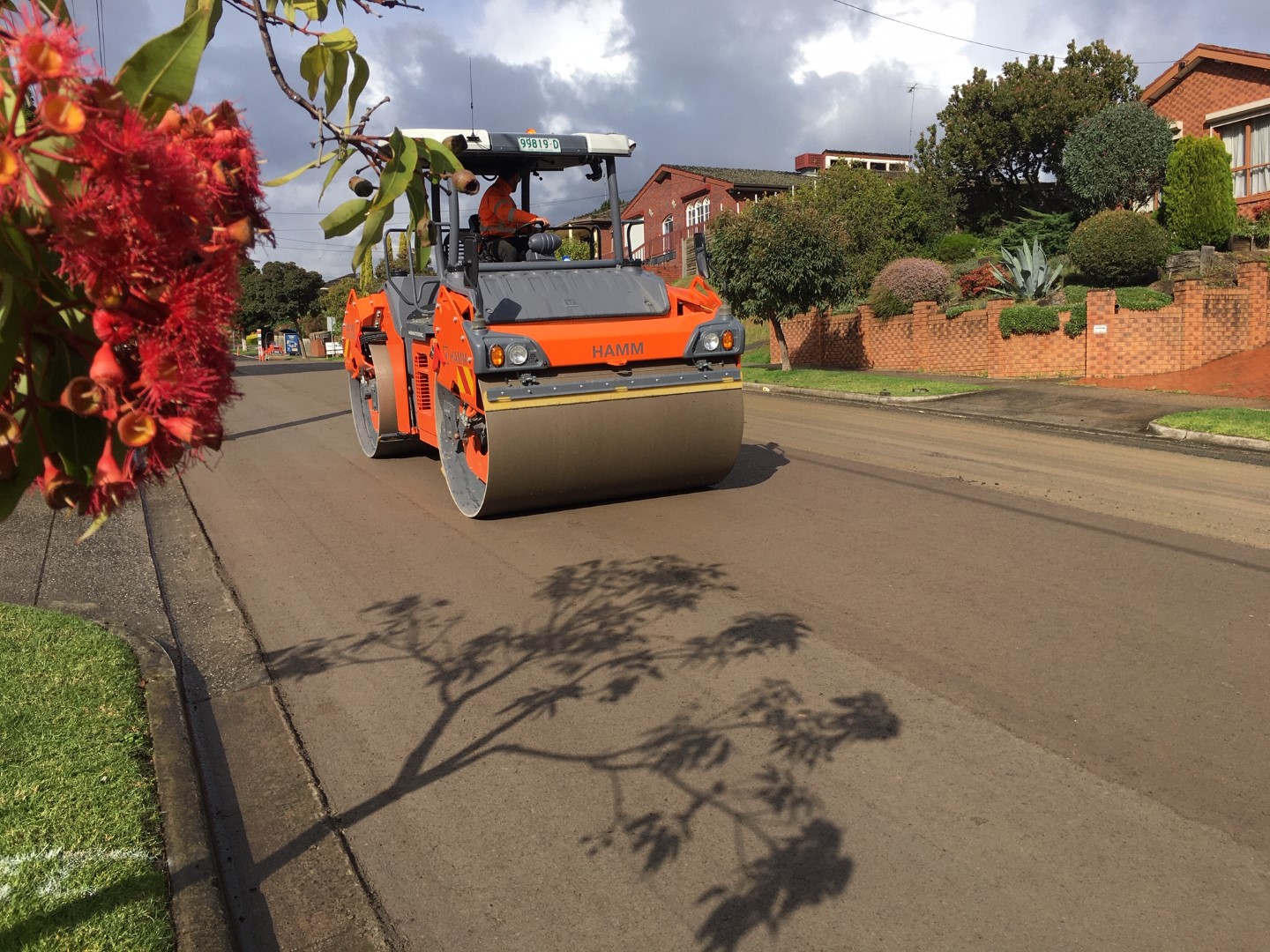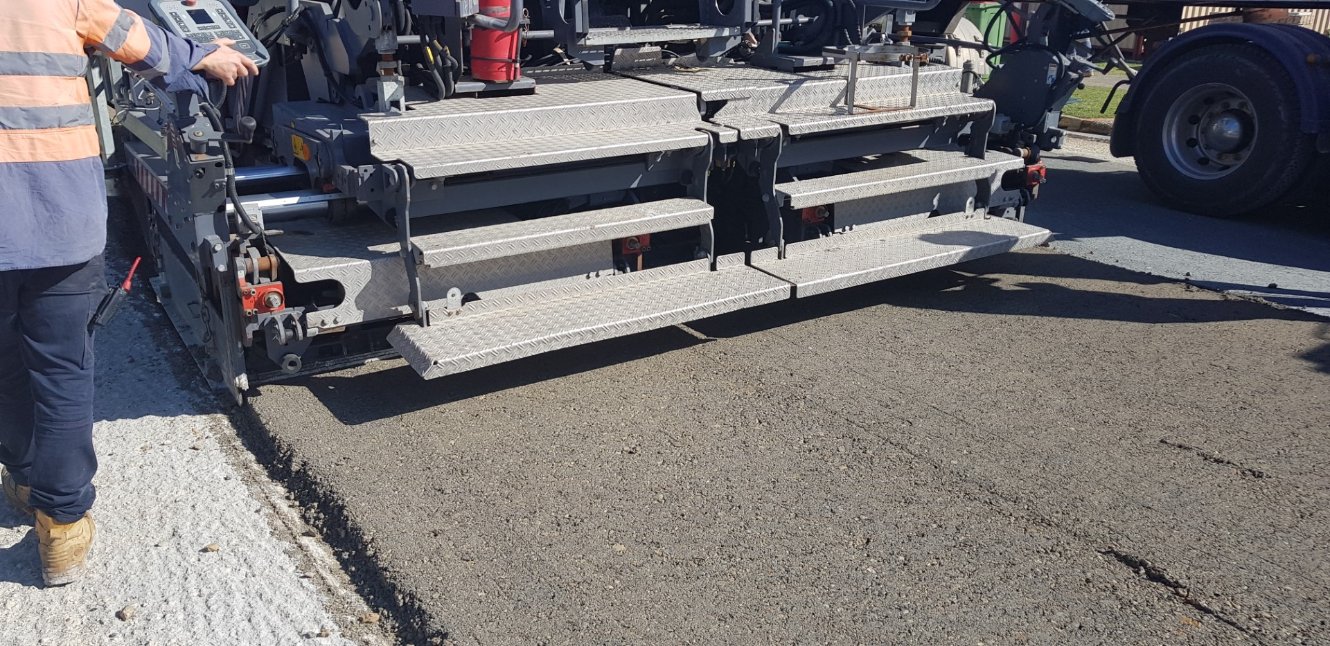 Reuse the existing road material!
Driven by purpose-built machinery recently imported to Australia, Pavement Recyclers reuses 100% of the existing road material to deliver Foamed Asphalt pavements. Recycling using Foamed Asphalt is a huge advancement on current conventions, and involves insitu pavement rejuvenation to improve the engineering properties of the existing material combined with single-pass, paver-laid technology.
Faster and stronger as well as cheaper!
The forward-moving construction train delivers unparalleled production rates and technically high performing pavements provided with best value for money and environmental benefits.
Pavement Recyclers welcomes opportunities to help you achieve sustainable, customised and best value for money road rehabilitation solutions through recycling road pavements.
"*" indicates required fields
For further information please direct enquiries to our Pavement Engineer: